Our Credentials
As an ISO 9001:2015 certified company, we are committed to providing our customers with high quality products. Since 2000 we have proudly displayed this certificate of registration, a testament to our consistent track record of detailed quality control and dedicated, reliable customer service. Download a PDF of our ISO certification here.


We hold a CSA international certification of compliance for both Canada and the United States, which means our processes, services and products have been independently tested to meet recognized standards for safety and performance.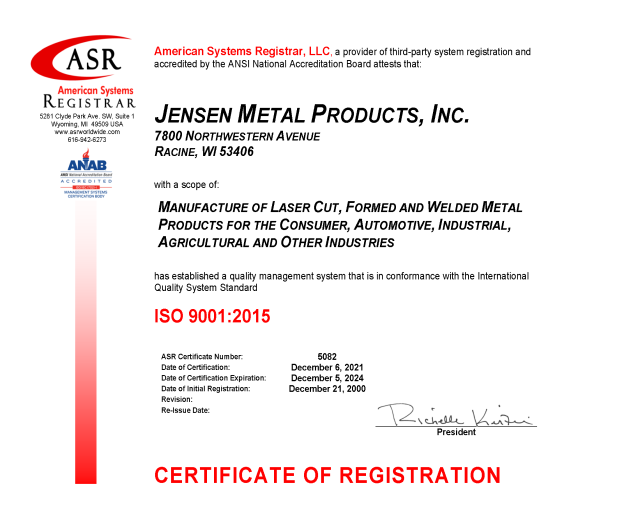 Our team of welders is certified by the American Welding Society (AWS) in ANSI/AWS D1.1-2020 Structural Welding Code-Steel for Flux Cored Arc Welding (FCAW) and the Gas Metal Arc Welding (GMAW).  Being a part of these entities keeps us on the cutting edge of welding training, application and technology. In addition, we have an on-site AWS Certified Welding Instructor so you know you project is in the best hands.


We are members of the American Society of Mechanical Engineers (ASME). We comply with ASME regulations ensuring that our products are safe, high-quality, reliable and consistent.